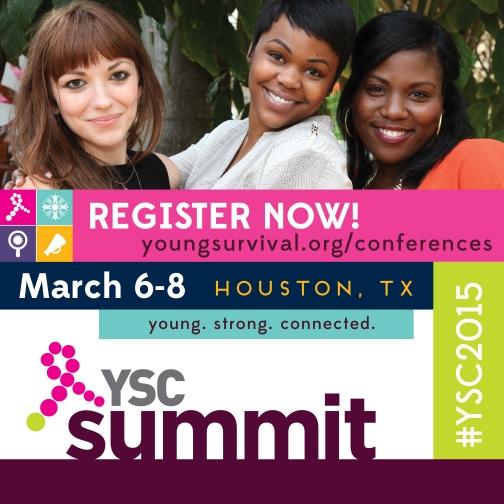 I'm here in Houston for
Young Survival Coalition's annual conference
! It's going to be three days of programming dedicated to breast cancer patients under 40.
Today I have State Leader training before the whole event kicks off. Here are some of the things I'm excited about this weekened:
-
SUSAN LOVE
. I'm a fangirl.
- Tamales! There's a famous place near where I'm staying
- Being in a room with 500 plus people who share this crazy experience
- Awesome programming -- I'm looking forward to panels on genetic risk/family history of BC, relationships post-BC and more
- There's a funeral museum near the airport. Pit stop on the way back to Jerz.
...and I'm embarrassed to admit I'm also psyched to check out the custom nipple prosthetics booth.
Things I'm less excited about
- Soda in the breakfast buffet (wtf texas?)
Check back throughout the weekend for updates!