Six beautiful things from 2014:
"Nobody writes songs about sitting on the edge of the tub while a man applies topical antibiotics to your oozing skin graft. There are no poetic odes to women with gaping scars, no sonnets to men who may be wearing the same shirt for the third day in a row."
how you resemble my old face.
Won't you come inside?"
4. Strandbeests came to Miami
5. Woman Says Goodbye to Beloved Horse from Hospital Bed Hours Before She Dies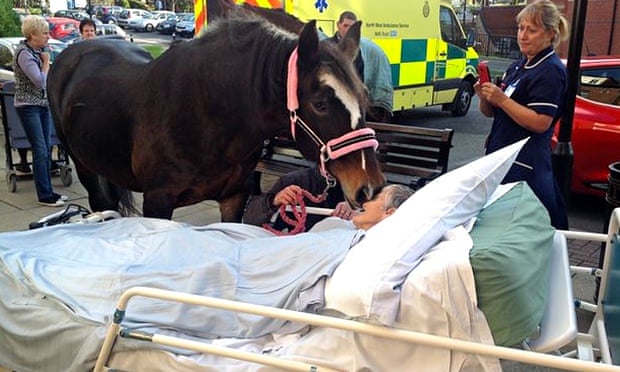 And finally, 6: